The healthy, natural way to bring a thriving, beautiful experience to your dog!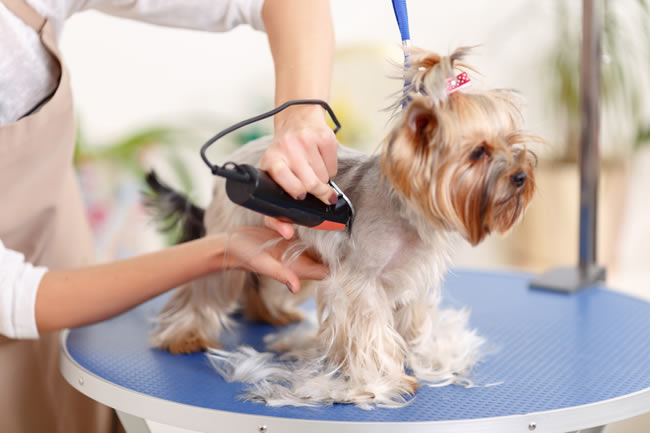 Our stylists will be understanding, patient and kind at all times. We will work with your dog no matter how long it takes and will be honest with you about your dog's experience. We believe that humanity should come before vanity. Above all, we will love your dog like one of our own!
Call and make your appointment TODAY!
(216) 651-0873
Pamper & De-shed Service for Short Hair
This Salon service includes a two-step bath for a deep down clean, coat conditioner, full coat brushout with an appropriate brush and furminator, hand blow dry, ear cleaning, and a nail trim. We provide a custom coat and skin analysis to ensure all services are appropriate.
Full Luxury Grooms for Long Hair
Our salon grooms includes a two-step bath for a thorough cleansing, coat conditioner, full-coat brush-out, hand fluff blow dry, ear cleaning and ear hair upkeep, nail trimming, paw pad and face trim and style, sanitary trim, and a breed appropriate cut and style, or full body shave down.
Premium A la Carte Services
Play & Pamper Package
Allow your pup to play in the morning and be groomed in the afternoon
Pawdicure
Upgrade your nail trim to include dremeling and pad rejuvenating moisturizer
Blueberry Facial
Oatmeal and blueberry enriched cleanser to gently remove tear and beard stains while gently exfoliating the skin
Anal Gland Expression
We invite you to add this to your groom, or it's also available as a separate service.
Other Services Include:
Nail Trimming | Flea Treatment | Skunk Treatment | Tooth Brushing
We use American made products that are paraben free and
contain no sulfates or harsh chemicals.
Products contain Aloe, Oatmeal, Essential Fatty Acids, Rosemary, and Jojoba Oil.
Prices are based on size, coat condition, temperament, and services chosen.

Inn the Doghouse | 1548 West 117th Street | Lakewood, OH 44107 | (216) 651-0873
All rights reserved | production by TDG